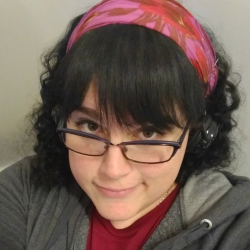 Samantha Quiñones is a polyglot hacker, systems architecture expert, and Engineering Manager at Etsy. Over the course of her career, she has built software and led teams for some of the largest names in technology. Samantha is a frequent speaker at technology conferences and events around the world. Samantha has been recognized by the Huffington Post as one of the top Latinos in American Media and is a 2015 recipient of the DCFT Powerful Female Programmers Award.
Talk: The New Revolution (Keynote)
In 1969, researchers at Stanford and UCLA collaborated to transmit the first message over what would become the Internet. In just five decades, the repercussions of that moment have echoed through every atom of society. The world is evolving at a pace unprecedented in human history as we use technology to change how we think, learn, communicate, and even how we understand ourselves. Let's take an inside look at how the fusion of media and technology is reinventing human interaction and the role that we, as engineers and technologists, must play in this important process.
---
Schedule | Speakers